Dear All,
The Savings start now!  
 New arrival TBS2631 8 Channel HD Live Stream IPTV Encoder is available for you!
How does it works?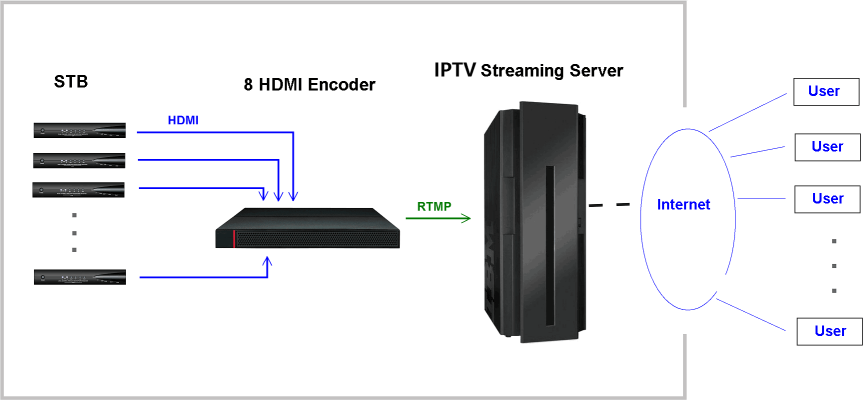 Features:
Ÿ8 channel HDMI capture, real-time HD encoding
ŸRTPM streams into IPTV streaming media server
ŸSupport 720P resolution
ŸSupport multiple equipments display at the same time on a computer
Ÿ1U chassis , low power consumption, less than 70W
ŸGreatly save on network traffic, electricity and space usage
ŸAdd/Remove water-mark dynamically
ŸSample software UI

Application:
ŸIPTV
ŸVideo Conference
ŸLive Broadcast
ŸTeaching/Campus Broadcast
For more details, pls check here: http://www.tbsiptv.com/hd-video-encoder/tbs2631-8-channel-hd-live-stream-iptv-encoder
Any question or any idea, pls feel free to leave ur feedback here! Thanks! 
Best Regards,
Jenny Feng
TBS Technology
THE BEST SOLUTIONS FOR DIGITAL TV AND MORE
Live TV Streaming | IPTV Head-end | OEM & ODM Solution