TBS2631AU 8-Channel HDMI Encoder can realize 8-channel HDMI collection, real-time HD encoding and RTMP forwarding. Compared with current mainstream coding machine solution, its coding efficiency increased by 50%, power consumption drop 65%, 80% reduction in volume. It is an innovative network HD broadcast coding machine. Using a more advanced statistical multiplexing algorithm (STATMUX), the bit rate can be reduced by 50% while the picture quality is guaranteed. When using IP, the original VBR can now set the maximum bit rate, abbreviated as IBR. This ensures the upstream bandwidth.
TBS2631AU is highly integrated hardware and software. It is convenience for customers release RTMP streams into IPTV streaming media server.
Features:
8 channel HDMI capture, real-time HD encoding
RTMP streams into IPTV streaming media server
Support 1080i/720P resolution
Support multiple equipments display at the same time on a computer
1U chassis , low power consumption, less than 70W
Greatly save on network traffic, electricity and space usage
Add/Remove water-mark dynamically
Sample software UI
Application:
IPTV
Video Conference
Live Broadcast
Teaching/Campus Broadcast
How it work?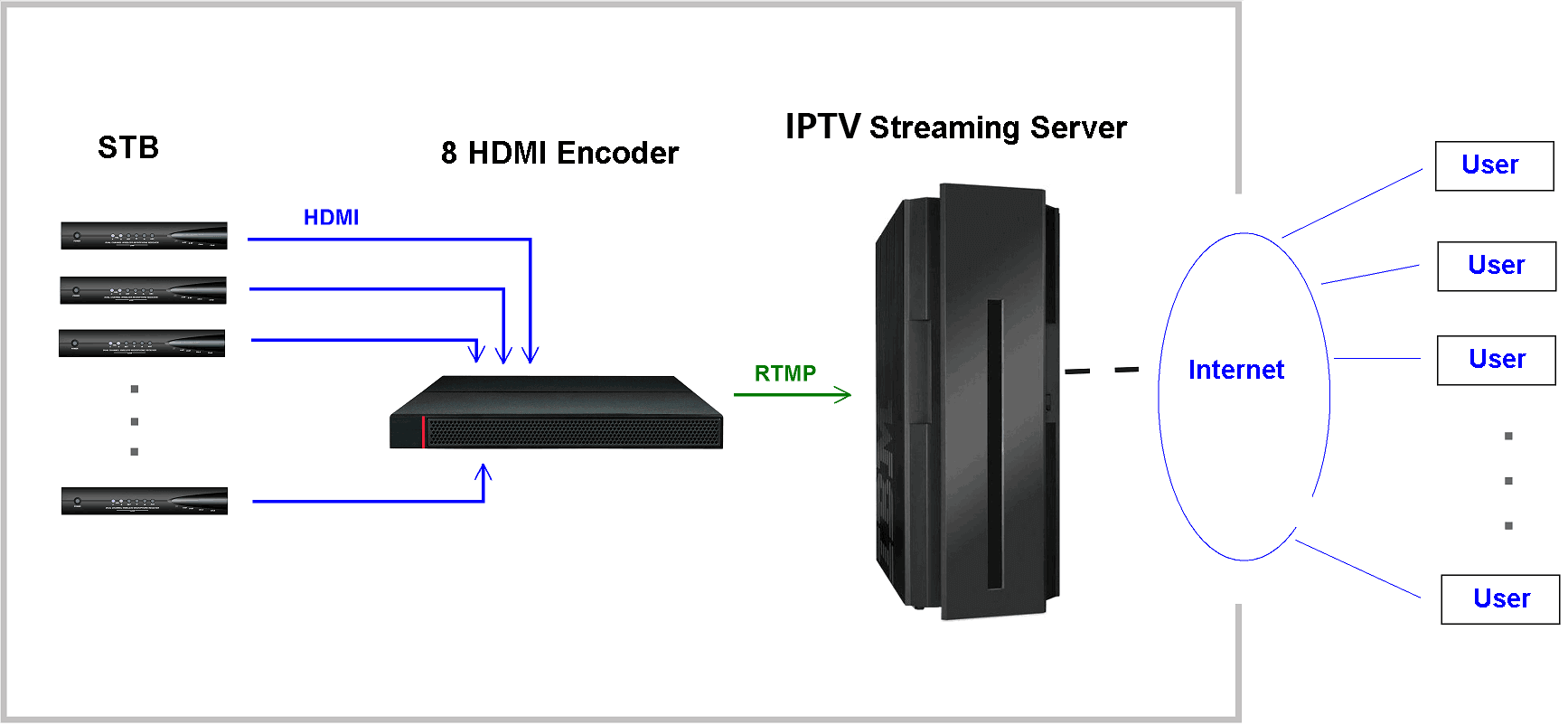 Specification:
Input Interface
8 x HDMI
Output
ASI/RJ45 100/1000Mbps
HD format
720p50/60, 1080i@50
Protocol
RTMP/UDP/RTP
AC in
110/220
AC rate
50/60Hz
Power consumption
Less than 70W
Encoding quality
OS
Linux
Size
1U chassis
Weight
4kg